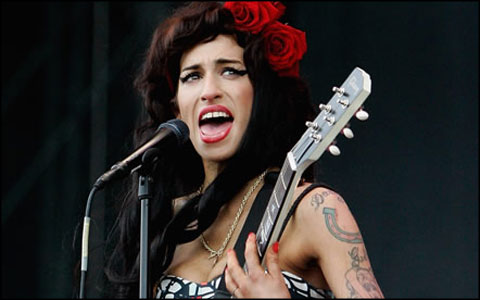 Conmoción en todo el mundo ha causado la inesperada muerte de Amy Winehouse. Medios como TMZ, Sky News, The Daily Mail y algunos chilenos como Terra y Cooperativa hacen eco de esta triste noticia.
Winehouse tuvo una larga data de excesos con drogas y alcohol, cantando inclusive bajo sus nocivos efectos. Pero ella no sólo fue escándalos ni desilusiones para sus fans. En su corta vida artística logró cosechar en una misma noche dos records, ser la primera mujer en ganar la mayor cantidad de reconocimientos en una noche y ser la primera artista británica ganadora de cinco Grammys.
Su más grande éxito fue su segundo disco Most Americans have to obtain health affordable-health.info known as minimum essential coverage and maintain it througout the year, or pay a monthly Shared Responsibility Fee for every month they go without coverage. y último disco… "Back to Black", álbum que ha vendido más de 15 millones de copias en todo el mundo y que contiene los éxitos como Rehab, You Know I"m No Good y Back to Black. Se supo que este año lanzaría un disco, pero al parecer el destino fue más drástico.
Hoy, 23 de julio de 2011, fue encontrada muerta en su departamento a las 16:00 hrs. de Londres debido a una supuesta sobredosis. Así, Amy Winehouse se une al Club de los 27, un grupo de grandes artistas que murieron a la edad de 27 años, como: Jimmy Hendrix, Janis Joplin, Jim Morrison y Kurt Cobain.